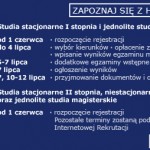 Follow your passion and study linguistics with us!
Online registration for the academic year 2017/2018 is open from June 1 to September 19.
Find ELLDo on the list of programs taught in English under this name:
"Philology, Specialty Empirical Linguistics and Language Documentation – studies in language English"
Some information will be in Polish only. Contact us if you need help!